Value-Based Care Delivery
Building Strong Partnerships with Medically Underserved Providers for Greater Quality and Outcomes
With a value-based care (VBC) model, insurers make payments only after vetting that healthcare providers (HCPs) have prioritized the outcome of care. Not the number of hospital beds, appointments, or procedures. This model incentivizes HCPs who work with medically underserved populations (MUPs) – in areas categorized as having too few primary care providers, environmental barriers to care, high poverty, or more significant mortality due to the absence of preventive care.
As insurers focus on more effective transitions to value-based care and risk-sharing arrangements, there's a tremendous opportunity to build stronger partnerships with providers in high-risk and high-utilization populations to close costly care gaps. Investing in preventive care, chronic disease management, behavioral health, and social determinant solutions to solve upstream systemic pressures increases the realization of value-based care services.
Working with providers such as Federally Qualified Health Centers and independent primary care and specialty care practices connected to community social service and intervention teams provide insurers the upside pathway to measurable improvements in patient outcomes. 
Making The Transition to Value-Based Care Reimbursement Work Better
Transparency, communication, and access to valuable data help make increasingly complicated payor contracts less daunting in value-based care. Assuaging fears is especially important for practitioners and providers. As they are unfamiliar with the contractual terms, guidelines, and provisions, impacting their clinical workflow, operational costs, and the patients they serve.
Payers and providers benefit most from real-time insights. Moving from episodic care and volume-driven operations to solutions-oriented delivery practices requires visualization of metrics and detailed analysis. Steps forward also need opportunities to learn value-based care language and clarity on the conditions necessary and supported for revenue stability.
Clinify Health Accelerates the Transition to Value-Based Reimbursements in Underserved Communities
Clinify Health understands the challenges payers and providers face in onboarding and taking crucial steps forward to value-based payments. We partner with payers and providers alike, bringing each entity together in conversation, insights, and technology to ease the challenges that stand in the way of making a seamless transition. 
Clinify Health's CareView and CareTrax are interoperable SaaS platforms. Connecting important data for individuals from executives and chief medical officers to care managers and community health workers. With Clinify Health, everyone has the most relevant information to address the requirements of any value-based contract. Our level of integration and visualization is crucial for eliminating care gaps and providing a smoother transition to value-based care. 
Decision Management
According to the American Medical Association (AMA), physicians can help move our healthcare system toward value-based care by identifying and classifying "gaps that lead to waste, errors, and missed opportunities." These gaps often include:
Overuse—treatments that have a greater potential for harm than benefit.
Misuse—treatments that produce complications that could have been prevented.
Underuse—missed opportunities to provide high-value care.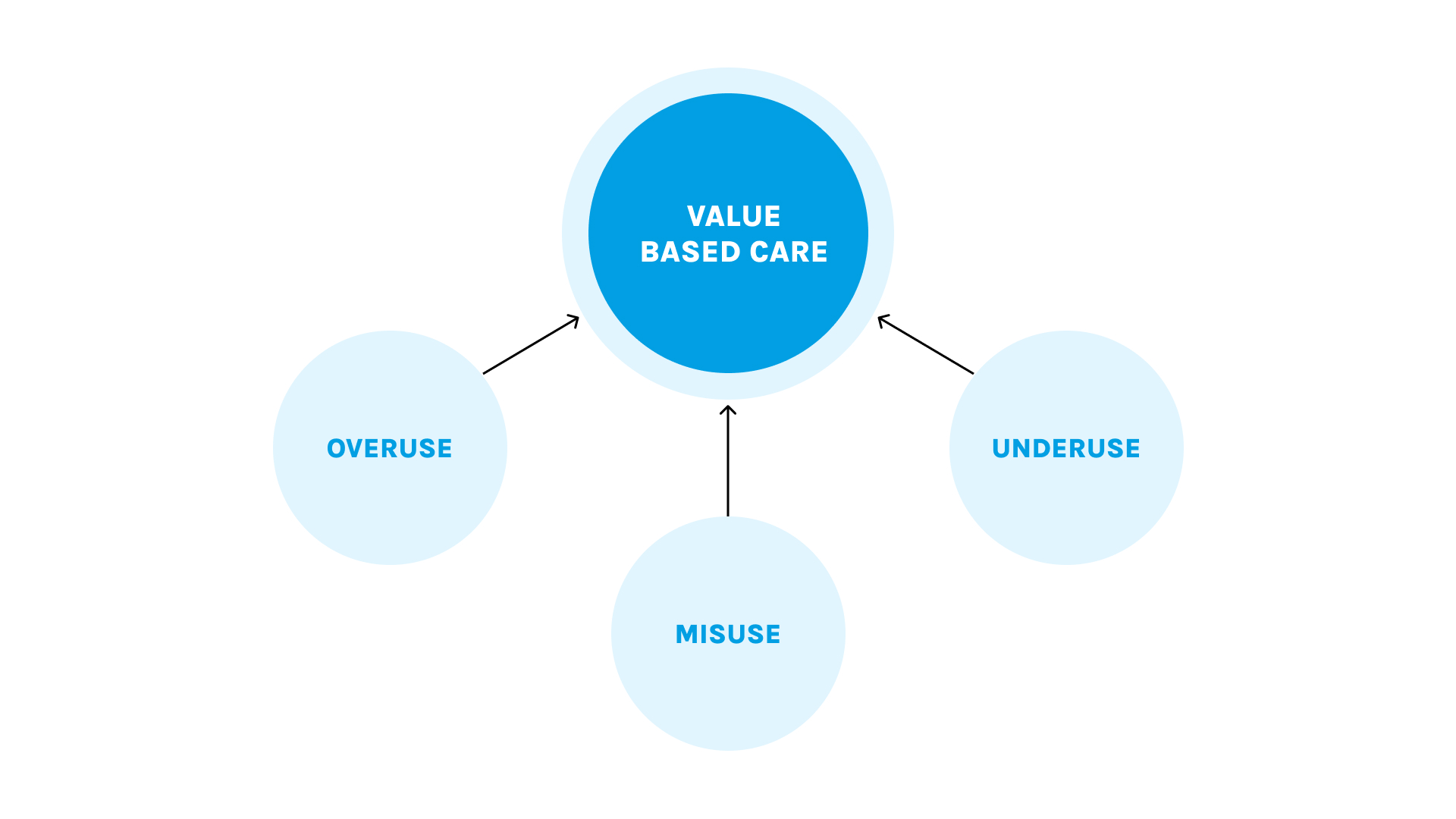 Clinify Health provides integrated platforms that allow both payers and providers to manage real-time insights related to the performance of cost and quality measures associated with a value-based reimbursement system. 
Payment Adjudication Support
At Clinify Health, our experts are cognizant that providers and practitioners are often foggy about the economics associated with each value-based contract. Therefore, Clinify Health's CareView and CareTrax makes things easier for providers and practitioners. Especially those serving high-risk patients and in medically underserved communities. Right inside our platform, users can receive payment adjudication support. This is to help them understand the various domains that affect their reimbursements. 
Through this payment adjudication support, providers can proactively address cost-reduction opportunities, condition-specific payments, utilization targets, and longitudinal health risk factors. 
Technology Management
When the entire team knows and understands data relevant to their patient populations, they are more empowered to implement a value-based healthcare model. 
Care teams can quickly and easily access all the relevant data to manage patients successfully across the care continuum. Our platform integrates electronic health records, insurer contracts, and referral-based data insights across mobile, tablet, and desktop systems. 
Insurers are willing to leap to value-based healthcare reimbursement plans. However, providers in MUPs still face certain challenges that prevent the transition from problem-oriented reimbursements to value-based payments.
By using the Clinify Health integrated platforms, both payers and providers can accelerate their transition to value-based arrangements in underserved communities.